Welcome to KarenGibbs.com.au
I'm so happy you're here!
My main goal is to build HOPE and raise awareness of mental health issues. I'd love for you to join me on this mission, so if you'd like to keep in touch, please leave your email in the pop-up link here. At present, I'm writing a book entitled, "Stop the Downward Spiral" which gives a voice to those suffering from depression or anxiety. This book is an essential guide to healing, for those suffering, but also for those who care. Looking forward to connecting with you soon!
Details  in the new books section! See you there.
…
Quizzes
What did you see first? We all see things around us in our own way. Depending on our perception we ...
Read More
How does the weather affect your mood? At the end of each season, we often feel uplifted with a sense ...
Read More
What's New
 Recipes
8 crazy good Superfoods for heart health. Potentially making your heart ridiculously healthy The following list contains only 8 of ...
Read More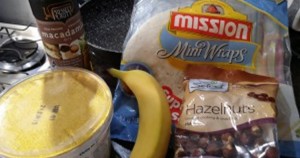 Looking for an easy healthy breakfast, snack or dessert idea? This one is so easy, even the kids can make ...
Read More