Welcome to KarenGibbs.com.au
I'm so happy you're here!
My main goal is to build HOPE and raise awareness of mental health issues. I started my original blog and Facebook page in 2012 and later that year,  began my Daily Bible Verse Facebook page. In 2015, I was a contributing author in the #1 bestseller "365 Ways to Connect with your Soul" and at present am writing a book entitled, "Stop the Downward Spiral" which gives a voice to those suffering depression, and is an essential guide for those with loved ones struggling with mental health issues. I'm a mentor for those suffering grief or loss and have a passion to put my writing and creative skills into making a difference in the lives of others. I gain much inspiration from lessons learned in life, and also from spending time outdoors with my horses JayLuka and Romey. Horses are amazing teachers! This website is full of insightful, and inspirational content. Have a look around and if you're interested in connecting, please feel free to contact me by email. Details are on the contact page. Looking forward to connecting with you soon!
~ New Book Coming Soon ~
Stop The Downward Spiral
by Karen Gibbs
Details coming soon in the new books section.
…
Quizzes
How does the weather affect your mood? At the end of each season, we often feel uplifted with a sense ...
Read More
This fun quiz, what type of dreamer are you, really got me thinking. Picture two freaked me out and picture ...
Read More
What's New
 Recipes
8 crazy good Superfoods for heart health. Potentially making your heart ridiculously healthy The following list contains only 8 of ...
Read More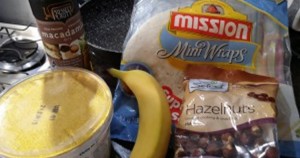 Looking for an easy healthy breakfast, snack or dessert idea? This one is so easy, even the kids can make ...
Read More