My recipe for this baked egg dish from the Middle east. Having recently discovered the deliciousness of this wonderful dish, I just had to share with you. If you've had Shakshuka, you'll understand, but if you have never heard of it then let me be the first to introduce you to this amazingly rustic dish. It is a very versatile meal that is usually eaten for breakfast in Israel, but it's great to enjoy at any time of day. It is a warm, simple dish that satisfies all the senses. The aroma when cooking is simply divine, I only wish you could savor the aroma while viewing the photos here. You really must give this dish a try!  The famous Dr. Shashuka restaurant near Tel Aviv, Israel is well known for this particular dish. The restaurant itself is rustic and full of charm, just like the cuisine served, it's very popular with locals and tourists alike.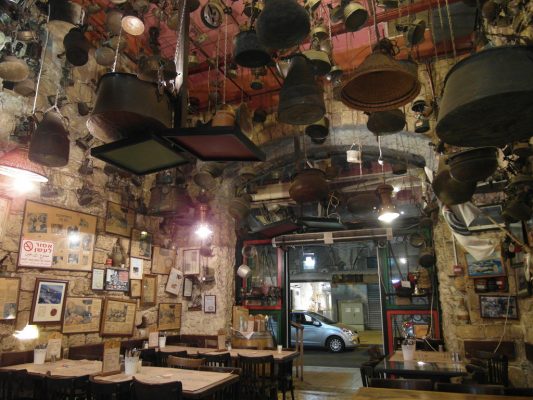 Here is my own Shakshuka recipe which I have adapted to make in my Thermomix. You can make it as mild or hot as you like, traditionally the eggs are well cooked but, again, you can adjust the cooking time to suit your taste. This recipe has a nice kick without being overpowering. Serves 4
Ingredients:
1 teaspoon Carraway seeds
1/2 teaspoon Cumin seeds
1 teaspoon freshly ground black pepper
1 teaspoon Paprika
1/2 teaspoon Turmeric
1/2 teaspoon Ground Chili
1 teaspoon Salt
Pinch Cayenne Pepper
Juice of 1/2 a Lemon
30 grams Olive Oil
3 large cloves of Garlic
1 large Onion cut in quarters
1 large red capsicum, diced chunky
50g Tomato Paste
500g ripe red tomatoes, cored and diced chunky
4-6 Eggs
Breadcrumbs and Parsley to Garnish
Method:
Place the Carraway, Cumin, Pepper, Paprika and Tumeric in Thermomix bowl and grind for 2 minutes on speed 10. (I include the Paprika and Tumeric here as it gives a bit more substance to grind the seeds)
Add Garlic and mix for 3 seconds on speed 8
Add onion and mix for 3 seconds on speed 5 (onion should be chunky)
Add 30g Olive Oil and cook for 5 minutes on speed 1 at 100 degrees
Add the chunky Tomatoes, Capsicum, Tomato Paste, Lemon, Chili, Cayenne Pepper and Salt
Cook for 15 minutes on speed 1 at 100 degrees.
The Shakshuka mixture can be kept in the fridge for a few days, or frozen for a quick meal later. The flavor improves in time. If eating immediately, then pour the mixture into a 1 litre oven proof dish
Break 4-6 eggs on top, spaced evenly, being careful not to break yokes.
Sprinkle homemade breadcrumbs over the Shakshuka and garnish with parsley.
Persian feta and greens such as kale, parsley, or spinach can be mixed into the basic Shakshuka mixture for a perfect variation. This recipe will always be met with pleasure. ENJOY!
For connection and life adventures join in the fun at  https://www.facebook.com/aussietravels